This is part 2 of a 4-part Course.
Course B (Lessons 6-10) - This course
Required Textbook & Workbook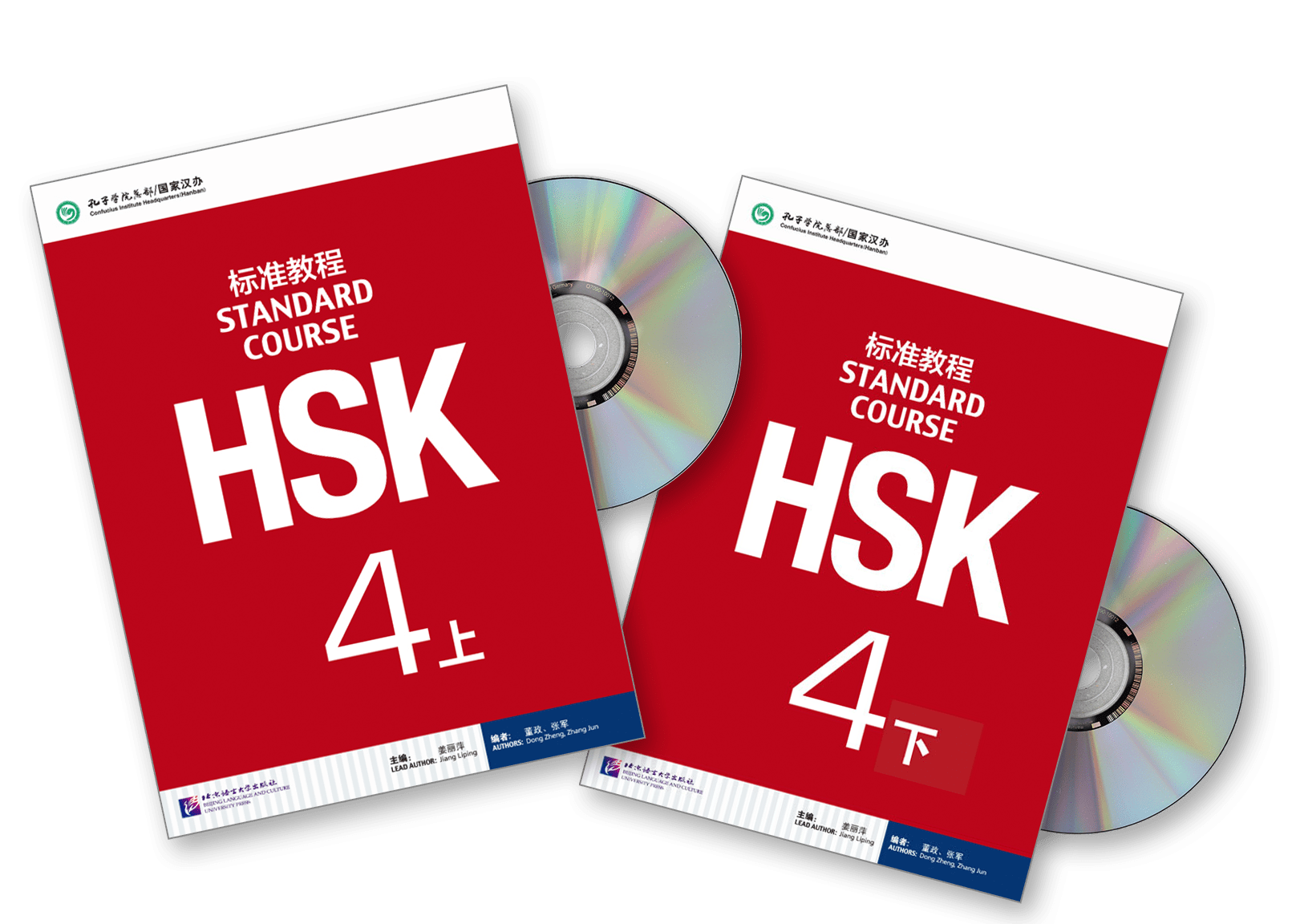 Courses A and B Requires:
《HSK标准教程4(上)课本》(含1MP3)作者:姜丽萍 主编
《HSK标准教程4(上)练习册》(含1MP3)作者:姜丽萍 主编
Courses C and D Requires:
《HSK标准教程4(下)课本》(含1MP3)作者:姜丽萍 主编
《HSK标准教程4(下)练习册》(含1MP3)作者:姜丽萍 主编
Following the standard curriculum as set forth by the official HSK 4, this series of four online courses (courses A, B, C and D) will:

expand your vocabulary with HSK 4 characters and words (e.g. 幽默、尽管、表扬、国籍)
help you with correct usage (e.g. compare 原来 and 本来, 通过 and 经过, 对于 and 关于, 千万 and 一定)
clearly explain all 44 grammar points as specified in the HSK 4 curriculum
clearly explain 74 additional grammar points as covered in the textbook to help you fulfill more advanced communicative functions
get you more proficient with reading and writing Chinese sentences
Learn the vocabulary and grammatical constructs to communicate specific and complex ideas in Mandarin Chinese, and pass the HSK 4 test (Chinese language proficiency test, level 4).

Ace HSK 4 Test!
The main focus of this courses is to help you become a fluent Chinese speaker, rather than just preparing for a test. But after you finish this course, you should achieve the level of proficiency that enables you to easily pass the HSK 4 test. We cover all that they will test you on and much more.